The origin of phlebotomy derives from the ancient Greeks who developed the science, mainly used to save pharaohs and royalty from dying. During these ancient time periods, many medical diagnoses and treatments were yet to be discovered, leaving medical healers practicing their theories on live patients.
Closely associated with the practice of venipuncture – a form of blood research when the blood is collected by venous samples – phlebotomy has helped to develop some of the most crucial advancements in the medical industry.
Phlebotomists are trained to draw blood samples of live human and animal patients to perform their research or effectively perform various medical procedures. These procedures may include:
Blood transfusions which may be needed for a wide variety of medical reasons such as blood disorders, toxins in the body or to remove cancer cells or parasites in the bloodstream.
Blood donation banks are located throughout the world in order to accurately store blood supplies and samples needed to accommodate medical emergencies and transfusions as needed.
Each of these samples is collected by a licensed phlebotomist either contracted or employed by the blood bank or supporting charity organisations.
Research to advance the medical knowledge and advancement of increasing the amount of diseases successfully cured by blood transfusions, as well as the extended research of individual diseases and patterns.
How to Become a Phlebotomist
The art of phlebotomy plays a vital role in the overall quality of healthcare and disease control across the world in several different ways. Phlebotomy or the study of vein incisions can successfully save the lives of thousands of people since it enables medical professionals with the ability to accurately diagnose, treat and reduce the risk of a variety of different diseases and ailments such as blood clotting, heart attacks and strokes.
Of course, a career path as intricate and complex as one that involves the human body requires extensive training and preparation to ensure that you are providing accurate and effective service to people and the healthcare industry consistently. Let's take a deeper look into the science and career path of how to become a phlebotomist!
Becoming a Certified Phlebotomist
While the first known phlebotomists utilised techniques such as leeches to extract blood from the body, advancements in technology and medical knowledge requires a more academic approach to training. In order to become a professional phlebotomist, you will need to complete a certification and licensing process that will cover aspects such as technique, the history of phlebotomy and the sanitary manner in which you should be conducting yourself and your procedures.
Academic training begins with a high school diploma or an equivalent degree as any other academic career training. However after this pre-requisite is achieved, here are the steps you can expect on your career journey.
Enrolling in a phlebotomy program offered by an accredited college or trade school will be the first stop on your academic and professional journey towards your license. Many institutions offer a variety of programs that extend one, two and four years to achieve the various certification levels.
In addition to the traditional classroom learning that will cover aspects of your career such as proper etiquette, procedures and techniques, you will also be responsible for participating in a collection of lab hours to complete your professional training. This will help you gain the experience and hands-on training you need to be an accurate and effective phlebotomist.
Once you have completed the pre-requisites and achieve your certification, you will be able to apply for your license. While individual state and federal programs are also available, national recognitions such as these are the most commonly required for employment.
The last step in your journey is finding the perfect career opportunity. While many new phlebotomists prefer to join an existing practice or medical clinic, others prefer to spend their first few years observing and/or volunteering their service to gain experience before opening their own practice.
Securing Your Future as a Phlebotomist
To achieve a successful and stable career in phlebotomy as any other medical profession, continued learning and consistent dedication will always keep you successful and ahead of the competition. The medical industry is divided into two main categories – medical expertise and a well-balanced professional and personal demeanour.
Effective bedside manners plays an important role in the success of your career, especially in regard to a delicate facet such as phlebotomy.
Professional Phlebotomy Training in Australia
Although the state is not widely known for their influence on the medical profession, many students are flocking to seek phlebotomy training in Australia – and with good reason. There are a wealth of reputable schools in the state that offer effective and well-rounded phlebotomy training in Australia.
These schools vary from traditional colleges and trade schools to a wealth of certification programs offered at local medical facilities and university hospitals that are scattered throughout the area. While there may be a wealth of opportunity here, the majority of these programs all provide the same core competencies such as academic structure, techniques and industry guidelines that each student should become familiar with before entering into the work world.
Many students pursue a four-year degree, while others prefer to pursue a double major in phlebotomy but also another science such as Human Sciences, Biology or in some cases, Holistic Health. Giving yourself room to obtain a well-rounded education will play a vital role in your future success.
Start Your Phlebotomy Training in Australia
In order to start your journey with professional phlebotomy training in Australia, you must first prepare yourself for the trip ahead. You will need to mentally prepare yourself for a series of lectures, seminars and workshops that many schools utilise in their training to ensure that students are abreast of the history of the science, the various case studies that have been done, as well as the diseases that they will surely face during their career.
Additionally, you should also prepare for the lab hours that will be required to complete. While the average school requires about 75-100 lab hours, this can vary anywhere between 70-150 hours, depending on the course you are taking and the specific career path you are pursuing. Many students feel more confident in their careers when they have taken more than the required amount of lab hours as this is where they receive the most hands-on training.
You should always keep the bigger picture in mind when looking for proper phlebotomy training in Australia – you are about to mold lives – you should do so with diligence and care! Through advancements in technology, we have learned that the majority of fatal diseases that have existed throughout the ages, most of which were at some point labeled an epidemic, could have been avoided, detained or properly treated with the help of a professional phlebotomist.
In earlier days, when privileges such as proper phlebotomy training in Australia were non-existent, phlebotomists (then called medicine men) practiced techniques such as leeches to cleanse the "bad blood" from the body. Thankfully, these practices have been replaced with more sanitary and effective ways to draw blood and research the various infectious diseases that were otherwise known to be fatal. This is why your job as a phlebotomist is vital to the success of future advanced medicine.
How would you feel to become a part of the research that cured Leukemia, or the reason that a patient's blood clot was found and treated before becoming fatal? These are accomplishments that phlebotomy training in Australia can help you become a part of or achieve on your own. With the proper training and a strong determination, there is a wealth of opportunity waiting for you in the world of phlebotomy and medical research.
Think of it this way – when handled with the proper care and etiquette, each time blood is drawn from the body, you will be needed. As the medical industry has not slowed down over the last few hundred years, this is a great way to enter a career that is high in demand, has an established longevity and without some serious advancements in artificial intelligence, cannot be replaced with machines.
Prepping for Phlebotomy Training in Australia
Maintaining a strong focus on your career goals requires a lot of discipline and a healthy knowledge of your career path outlook. As you begin your phlebotomy training in Australia, you will soon discover that there are some initial steps that need to be taken in order to maintain a successful career.
Whether you are looking for a career change or starting out on a fresh path from high school, pursuing a career in phlebotomy can be quite beneficial for a variety of reasons. First and foremost, the starting salary for this specific career path is substantial in any state or region.
The prestige of the professional stature is gratifying for both yourself and on behalf of the patients you treat as well. However, this successful career path also has a high potential for long-term demand. This means that according to market trends and future projections of the medical industry, the science of phlebotomy is intended to grow steadily and consistently.
First Steps in Your Phlebotomy Training in Australia
To begin your phlebotomy training in Australia you will first need to determine which schools interest you. In order to effectively choose a school, you must first think about the career path you want to take. While there are a variety of different positions that you could obtain, each come with their own set of additional responsibilities that make the position unique.
Clearly defining your goals – both short and long term – will help you considerably in obtaining professional phlebotomy training in Australia. Pursuing your training will require a few prerequisites that you will have to complete. Of course, your journey will start with a high school diploma (or an equivalent degree) before applying for your certification degree.
From this point, your phlebotomy training in Australia is initiated with a healthy combination of academic training classes and hands-on lab hours.
Generally speaking, in order to fulfill the standard average requirements for your phlebotomy training in Australia, or the surrounding states, you will need to complete a minimum of 100 lab hours throughout your program duration. These lab hours can provide grave insight and help you to develop some essential skills that will help you excel in your field throughout your career.
Many students pick up lab hours helping clinics and medical facilities in the community, which can provide knowledge and experience with extracting blood, patient interaction and bedside manner. Lab hours can also help you advance the phlebotomy training in Australia by providing valuable resources and research experience with various infectious diseases.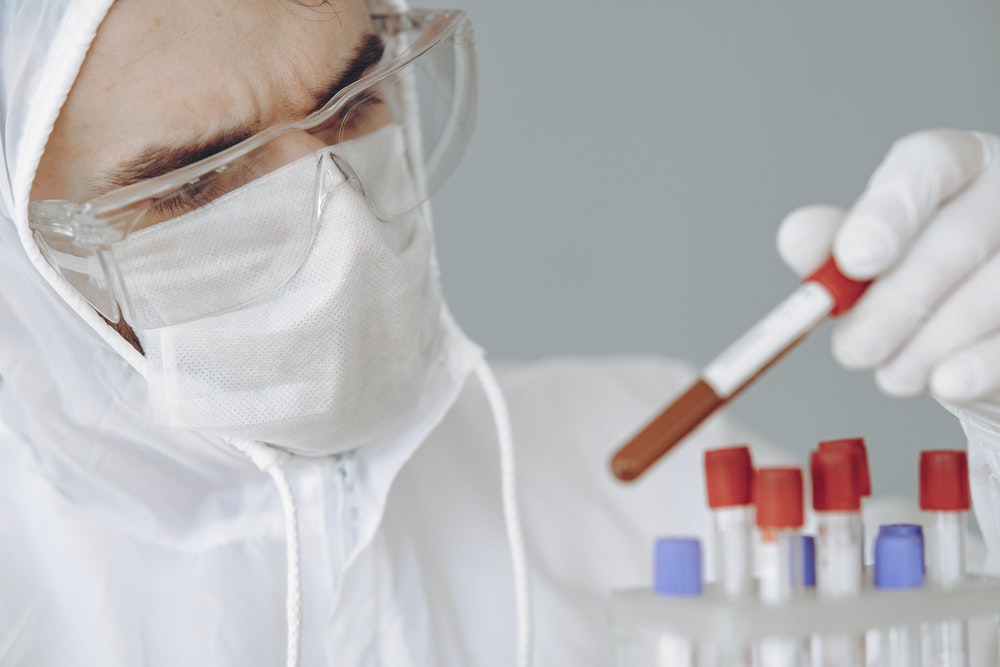 Effective Phlebotomy Training in Australia
In order to achieve the most from the professional phlebotomy training in Australia it is vital that you follow the proper steps and make ethical decisions from the very start of your training. Students should always take the initiative to continue their studies outside the classroom and lab facilities by performing research on diseases, early detection methods and the various advancements of blood extraction to cure or prevent infectious diseases.
Many colleges and medical organisations offer students and professional phlebotomists the opportunity to perform and participate in various research studies on topics and individual diseases.
When looking for phlebotomy training in Australia, always choose the sources that offer the most benefits such as career placement, professional counselling and research opportunities. Many schools may even offer affiliations with various industry and medical organisations, helping you to establish long term relationships that can advance your professional career.
While continuing education is of high importance, the relationships you develop during your phlebotomy training in Australia can provide a wealth of opportunity for you as well. It is the ideal time to establish your networking ties and relationships, helping you to develop research and potential partnerships.
Finding Phlebotomy Training in Australia
Australia has been an attractive market for those looking to establish their career while surrounded by iconic and historical influence of professionals, artists and the true meaning of life. While there are hundreds of different career choices to entertain, many natives and out-of-towners tend seek out phlebotomy training in Australia due to the thriving medical community and professional support.
Let's face it; many individuals do not understand the concept of phlebotomy, nevertheless what the profession actually consists of. However, it is one of the most vital and underappreciated career paths in the medical community.
When pursuing phlebotomy training in Australia, you will learn the ins and outs of the profession as well as how to raise awareness to educate the public and future students as well. Without the help of this growing profession, many advancements in the medical world would not have been possible.
Understanding Phlebotomy Training in Australia
There are several schools in the Australia area that offer courses that will help advance your career training. Obtaining your degree should be the first aspect of your career that you consider as choosing a school is more beneficial than just obtaining your certification.
In sorting through the various means of phlebotomy training in Australia, you will notice that different schools offer different features such as field training, job placement and elective courses that can help you brush up on clinical studies, networking and intern opportunities.
It is these features that will help you develop a solid career path during your training – making life after graduation a walk in the park. There are several coursework you will be required to complete as well as different stages of your training. Let's take a look at these steps to help you prepare for your career journey.
Steps Involved in Phlebotomy Training in Australia
Choosing a school should not be done instantly. Take the time to really study each school and determine which one offers the most benefits to your individual career goals. While a phlebotomist ca venture into many different roles and career positions, it is wise to determine your intentions before choosing a school. Secondly you will want to ensure that the school is accredited by the appropriate organisations as well.
Understanding that your education will focus on the dual concept of academic classroom studies as well as routine lab work. This may include up to 100 hours of lab research and clinic studies in addition to the duration of your coursework. As you will be dealing with live patients (or animals if you are in the research field) you will surely need this type of hands-on phlebotomy training in Australia!
Follow through with all licensing regulations as well as any state and federal compliance after graduation. While you may have obtained your degree you will need to register with the various organisations in order to practice legally in the state. If you are planning to relocate before you start your career, you should always check the state licensing requirements beforehand. Many individual states require different coursework and lab hours in order to practice freely.
By following these simple steps, you will achieve a successful career in phlebotomy, despite your career goals. Many individuals seek out professional phlebotomy training in Australia because it can open the doors to some of the most prestigious medical organisations in the country.
The research that is done in the area can help advance the medical field for years and the professional support that you receive is unmatchable. Many students attend seminars and lectures given by world famous medical professionals and scientists while in the area to advance their training and ensure they are well-prepared for their field.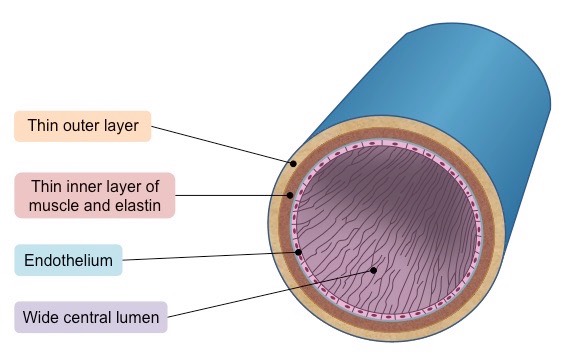 The Life of a Phlebotomy Technician
A phlebotomy technician plays a pretty important role in every aspect of the healthcare industry considering that without their expertise, medical professionals and diagnosticians would be required to perform additional tasks in order to be properly prepared for each patient. The majority of medical diagnosis is initiated with simple blood work – the specialty of the phlebotomy technician.
Since phlebotomy is the study of incisions into the vein in order to draw blood, the daily activities of a phlebotomy technician requires a wide variety of strong people's skills, a well-formed and accurate technique as well as the expertise to prep patients for their procedure, visit or test. This career path has saved the lives of citizens across the world by maintaining a consistently advancing, safe and sanitary environment and medical structure.
Phlebotomy technicians are medical professionals that provide the initial stage that a medical professional needs to accurately diagnose and treat the disease or disorders that each patient suffers from. In many cases, phlebotomy technicians can effectively reduce the risk of various diseases and ailments with their work.
Qualifications of a Phlebotomy Technician
Phlebotomists as well as phlebotomy technicians are trained medical professionals that are required to complete a vigorous education and professional training just as any other medical professional. When dealing with the human body, science and live patients, a phlebotomy technician will need a variety of different skills and training – and with good reason!
Individuals that are looking to enter into the field of phlebotomy can expect an adventurous and unpredictable career – why be surprised by the road to get there? In order to draw blood samples from live human (and in some research cases animal) patients, a phlebotomy technician needs training and academic knowledge to accurately perform their research or effectively perform various medical procedures.
Blood transfusions are one of the most common procedures in a medical facility that would not be possible without a phlebotomy technician. These procedures are needed for a variety of medical reasons such as blood disorders, the presence of toxins in the body or to removal of cancer cells or parasites in the bloodstream.
The average phlebotomy technician is said to handle an average of 20-25 patients per week that are scheduled for a blood transfusion procedure. Think of all the different uses for blood that could be possible. Now consider the fact that for each one of the uses, it was a trained phlebotomy technician that extracted and prepped this blood for use.
Blood donation banks are also a common place to find a busy phlebotomy technician. As these types of facilities are located throughout the entire world, safely storing blood supplies and samples that may be needed to accommodate medical emergencies and transfusions as needed – how many technicians do you think are employed?
Since each of these samples are typically collected by a licensed phlebotomist or technician – this industry alone employs a decent percentage of professionals that are either contracted or employed by the blood bank directly. This is a vital step in the research field as well. Advancing the medical industry into the future would not be possible without the work of a phlebotomy technician to extract and analyze the blood samples.
This increases the amount of diseases successfully diagnosed, cured by blood transfusions, or identified with early detection based on the research performed in clinical test trials.
The Future of the Professional Phlebotomy Technician
Medical professionals have come a long way from the early phlebotomists that utilised ancient techniques such as leeches to extract blood from the body. It is because of these advancements in technology, in combination with extensive medical training that has helped professionals excel in their phlebotomy technician career path.
In order to become a professional phlebotomist, a certification and licensing process that includes technique training, stresses the importance of the history of phlebotomy and the sanitary and hygiene factors of the job can separate your individual skills and success in their field.