The premise of this article is simple: There are no healthy short-cuts to acquiring a fit, trim body. You need to put in effort to achieving better fitness and body weight improvements.
Face it. Television and radio commercials lie to you. The "infomercials", featuring famous personal trainers and sportspeople, lie to you. They do it for one purpose, and one purpose only – to get a hand on your money, and they do a marvellous job at that.
You can find their shoddy products in practically every garage sale in the country. The diets and dieting aids hyped, are at best, barely effective, and at worst, can be downright dangerous.
Article index
If you'd rather, you can click on a sub heading here, and skip straight to that section. Alternatively, continue to scroll down to read the whole article in order.
Let's continue, and get into the details.
Examples of garbage fitness equipment
Abdominal "rollers" are a prime example of useless junk. They support your neck and cervical spine, while you perform the work. You can get the exact same effect by reaching behind your head with both hands, and touching opposite shoulders. And it won't cost you 50 bucks!
Some of them have weights to add-on. So, hold a weight in one hand, and do the crunch while supporting the neck and cervical spine with the other. Still less than 50 bucks!
The various "riders" are okay if you're totally out of shape, and want to get to the point where you can move for more than a few minutes at a time without becoming winded. However their effect, if used properly, will plateau out in about 8 weeks after you start.
For the price of one of the better ones, you can get a whole year at a decent gym, many of which have these "riders", however which also have other equipment for you to continue your progress on!
The leg-swinging "walkers" are actually laughable. What can I say? I got on one, swung my legs so fast that the thing threatened to tip over with the force, and still didn't get into my aerobic range. And I'm nearly 50 years old! I guess, if you're just coming out of a long stay in the hospital, and can get one prescribed for you by your physical therapist, you might see some benefit. However I wouldn't bet on it for anyone else. A "rider" is a better buy, in my opinion. However, get it at a garage sale.
Finally, there is stuff like that weighted steel "blade" thingie, that you hold in your hands and shake (I'm still shaking with laughter about that one!), and the plastic gadget you put between your knees and squeeze, supposedly to thin your thighs (uh… like I keep tellin' ya … spot reducing does NOT work!).
I bought one of those for 50 cents at a garage sale, and asked my husband to try it out. He's pretty tiny, and in decent shape from running a small commercial veggie garden. He broke the thing in about 3 squeezes – just snapped it right in two! Need I say more?
Having better fitness and body weight involves work
There are a few products I've seen, which actually will work, if used correctly and regularly. One of them (the best of the lot, in my opinion) is the Bowflex, another is the Total Gym 3000, promoted by Chuck Norris and Christie Brinkley. (World Fitness does not endorse any products. This is the author's opinion, only.)
Neither of the mentioned items, tries to delude you into thinking that there is no real work involved in better fitness and body weight improvements, or that you can do so in only a few minutes a day. The infomercials for them show people actually sweating, and obviously working hard.
"Obstacles don't have to stop you. If you run into a wall, don't turn around and give up. Figure out how to climb it, go through it, or work around it."– Michael Jordan
Personally, I think they're rather overpriced, especially considering the fact that, for similar money, one can negotiate a lifetime membership in a good gym, many of which will offer more than those machines can provide, such as swimming pool, racquetball, etc. However, if you prefer to work out solo, and are prepared to put some serious dedication and energy into the process, they will help you to become fit.
The diets promoted, can work, to one extent or another. However don't be fooled; they all work the same way! How's that? Well, losing weight is absolutely and entirely a circumstance of caloric input being lower than caloric expenditure. Short of liposuction, or the surgical removal of body parts, there is no other way to lose body fat!
Some of these diets tout "ergogenic aids", and "herbal metabolism improvers". Well, maybe so. A lot of 'em use caffeine, which is a stimulant, in one form or another. Some of the less-desirable, use  ephedra, or plain old ephedrine. Same stuff used in meth labs, to make crystal meth. Now there's a stimulant, indeed!
However do you want to put it in your body? Caffeine can also have a mild diuretic effect, which will cause you to lose weight via loss of water. Very, very temporary, that. However let's get to the bottom line. Read the diet that comes with all these "aids". Add up the total calories you'll get to eat on that diet, and compare it with what you've been eating. Hmmmmm… Lots less, eh? Wonder how that diet works!!
Back on the subject of the cost of getting fit; a good set of hex dumbbells will cost you less than $150, and a decent bicycle for under $500. These are still a lot cheaper than just about any of the better "infomercial" machines. You can also get used gym equipment at garage sales and auctions, for a handful of dollars.
Running and walking shoes are also comparatively inexpensive, and both of those activities are among the best sorts of aerobic exercise you can do for yourself! Shop around, pick an exercise you enjoy, and do it! That's the only way to really become fit and trim.
Summing it all up, don't be fooled by a bunch of taut bodies parading around on TV, selling a piece of useless gear along with a nonsense bill of goods about how you can get fit in "only 4 minutes a day!!!".
Remember that, if a claim sounds too good to be true, it probably isn't true.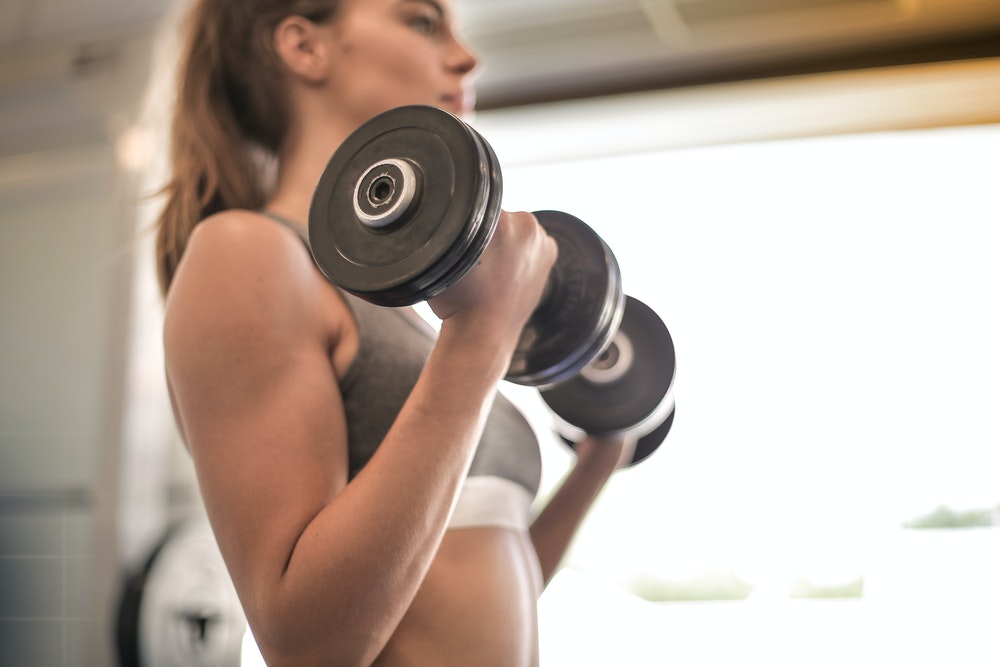 5 Tips to Help you Stay on Track with Exercise
It's rainy. You're busy. You really feel undeserving. We all know the typical activity excuses as we've all used them to avoid putting in that effort to creating better fitness and body weight.
So what guidelines are we able to take from constant exercisers to lend a hand us stay transferring?
You know the ones individuals who, irrespective of climate or non-public cases, nonetheless get out on their motorbike or out for that stroll?
What are we able to be informed from them? Whether you're a comeback exerciser or at it some time, consistency seems to be the important thing phrase. We're no longer announcing that those other folks don't get unwell or pass over a couple of periods; they're human in the end.
They simply at all times get again to it, even though they don't in particular really feel 'in the mood' (sure, they push themselves again, however they're so satisfied of the feel good issue, and the opposite advantages, that it's a very easy sufficient selection).
The difference is an important factor is to focus on advantages that don't seem to be as regards to your weight or how your frame appears. The adjustments may also be delicate and do take time, however confidently you're going to see a large trade via spring or summer season, however it's essential to focus on the opposite pay-offs of steadily transferring.
Try to overlook the use of back exercises and activity as just a weight reduction technique.
Why?
Because the analysis obviously demonstrates that individuals who activity purely for weight reduction simply don't maintain it for as lengthy or as persistently as those that activity for different causes, reminiscent of higher temper and decreased pressure.
So to find new causes to transfer; take a look at writing them down as of late. And observe our most sensible 5 guidelines to stay yourself going, even if it will get laborious.
Here are five tips to help you stay on track when it comes to those exercise habits. This is key to building better fitness and body weight goals for yourself.
Enjoy your workouts
It might appear glaring however no longer everybody will get this proper, which holds them again greater than they realise (and frequently even leads to them giving up). Finding a sort – and some way – of an exercising approach you'll experience and prioritise it, plus you're a lot more likely to stick at it longer term.
Hate working?
Skip it.
Feel self-conscious in the fitness centre?
Don't move.
Instead, discover a native dance elegance or exercise at home to your favourite tune and feature amusing with it – sure, we started amusing!
Hate exercising within the night?
Get up part an hour previous.
It's easy. You have 168 hours in every week so part an hour on a daily basis could be very attainable for many folks. Don't be incorrect in considering it has to be difficult or depressing or hugely time eating: make it amusing and it's going to carry your day (by no means thoughts lend a hand to tone you up, burn energy and get your mind primed for making higher possible choices).
Have Regular Check-ins
Your weekly appointment with your weight reduction consultant is essential. Monitoring growth is a very powerful technique as it supplies comments that permits you to alter your habits accordingly.
Your consultant will speak about activity and the way you plan to agenda it into your week. By creating a easy and reasonable dedication to activity, say two to thrice within the week forward, you are a lot more likely to stick with it – in particular if you plan forward when precisely it is going to happen (like another appointment to your diary).
"If you don't do what's best for your body, you're the one who comes up on the short end."– Julius Erving
And don't overlook to deliver your meals diary alongside to speak about it with your consultant (at all times be fair because it's to your pastime and it's the best way you be informed from errors) as a result of, as we all know, you can't activity off a nasty vitamin so a correct image of your meals consumption is an important to working out the week simply long past, and your endeavours for the week forward.
Schedule Rest Days
You'll burn yourself out, and you won't get better fitness and body weight if you're within the fitness centre 7 days each and every week, plus it's in reality essential to have days off so as to lend a hand to the ones muscle groups restore and rebuild. When you carry weights, you're necessarily tearing muscle fibres. However without a correct length of leisure in your immune device to restore and develop the muscle, you're no longer going to get the advantage of that coaching. That's additionally why you want to range the muscle teams you have interaction on staggered days.
One to two days of leisure each and every week is perfect for many who have interaction in intense task reminiscent of fitness centre categories, working or biking (even though extra reasonable exercisers, reminiscent of those that stroll, can do it day by day). We know you need it NOW however be affected. You'll get there. Try to realise the small adjustments to your frame. Perhaps your palms jiggle rather less? Is your bum much less baggy? Perhaps you've extra form to your thighs, or your centre part is a little more compact?
All those little adjustments will have to be famous and celebrated alongside the best way (you would possibly even take into account taking per month growth pics to report them?).
Set Training Goals
Basing the whole thing on what the scales says is usually a beautiful depressing adventure, particularly if you let that quantity dictate your temper. Set coaching targets as a substitute (or fats loss targets). When you try to be more healthy, fitter and more potent, it's hugely rewarding.
One way of size you would possibly imagine is to monitor your blood force (it will have to lower with common activity) or resting pulse (a decrease pulse is usually a signal of fine health, even though don't be disheartened if yours is of course prime like mine, as that may be genetic). It's conceivable to decrease your resting pulse with common, cardiovascular activity.
Also, your weight reduction marketing consultant will take 3 measurements on a per month foundation: for ladies, around the bust, the mid-section and the issues and bum and, for males, the chest, centre and on the belt.
These are superb objectives to focal point on (remembering that the best centre size for ladies is 32 inches or underneath (so girls who're within the 32-35 class are obese; and girls within the 35 inches and extra class are overweight), whilst for males the best is to get 37 inches or much less (with the ones 37-40 being obese and 40+ being overweight).
Be Inspired and Inspire!
If you're lagging at the back of and feeling demotivated when it comes to activity, take a look at how far you've already come.
Also, you may just purposely be a hero(ine) for somebody else suffering with their weight reduction, via turning into a good fortune tale yourself. This doesn't have to be available in the market for everybody to learn (even though we're at all times delighted when other folks ask can they are characteristic on our website after all!).
It's time to get up and realise that you may well be inspiring different people who find themselves very shut to you, and you would possibly no longer even are aware of it. They won't say it (on occasion other folks assume it's impolite to point out your weight reduction, however take a look at no longer to be indignant), however your good friend, neighbour, spouse, colleague or an acquaintance would possibly in reality be inspired via your instance.
When they see that you are taking part in wholesome, scrumptious meals and that you're even taking part in activity (possibly for the primary time), they're most probably to be impressed to give it a take a look at too!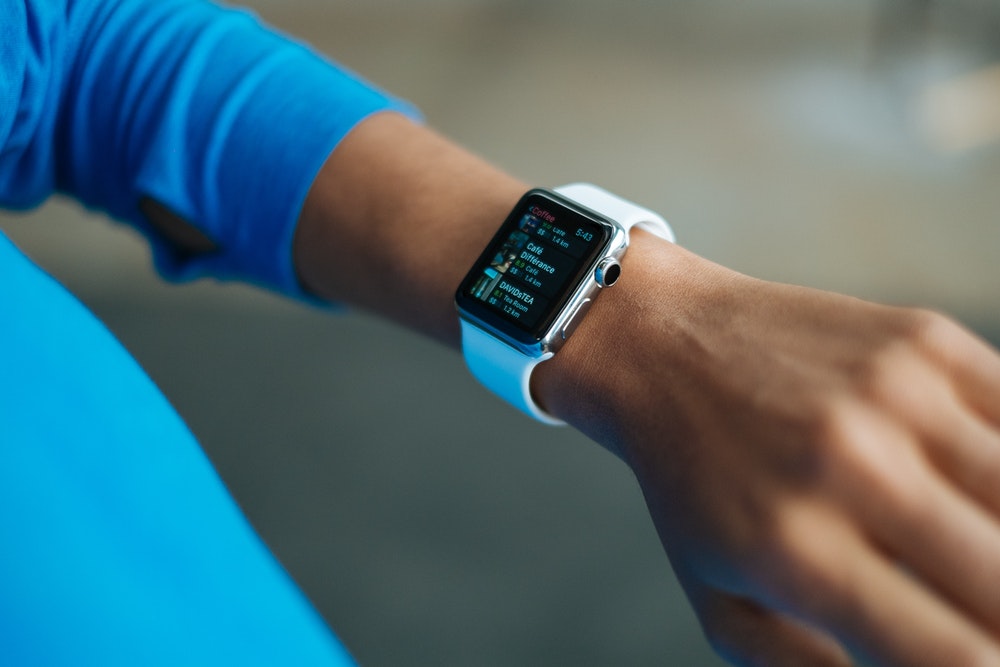 The best time of day for you to workout
Morning, noon or night – which will it be when you exercise? Of course, the time that you work out will be dictated by your schedule, but if you could choose, is there one time that's best? Experts say yes, but that time largely depends on you.
The effect of circadian rhythms on exercise
For years, researchers have tried to link the body's circadian rhythms with exercise to determine what time of the day that you'll burn the most fat. Circadian rhythms are the body's daily cycles that regulate body temperature, metabolism, and blood pressure.
When your body temperature is high, your workout will be more effective than if you exercise when your body temperature is low. Generally, your body temperature dips to its lowest point about one to three hours before you wake up. It reaches its peak late in the afternoon.
Thus, it would be safe to assume that your workouts will be more effective in the late afternoon. After all, by then, your muscles are warm, your strength is at an all-time high, and your resting heart rate and blood pressure are low.
When should you be exercising?
In determining when you will exercise, ask yourself two questions. First, what does your schedule look like? Are you too busy in the late afternoon or evening to exercise? Will mornings work better for you? Or will you have to alternate between morning and late afternoon or evening workouts?
Second, when do you feel your best? Do you have trouble getting revved up in the morning? If you're not a morning person, you might perform better at the end of the day when you're wide awake. Or are you usually dragging by the end of the day? If so, exercise may be the last thing on your mind. Because you're exhausted, you may not exercise to your fullest potential.
You might also risk injury if you're not paying attention to what you're doing. Maybe, though, you function better in the morning when you feel more alive and most importantly, more willing to exercise.
Best yet, after exercising in the morning, you still have the whole day in front of you and you have that much more energy to tackle the day's activities.
Ironically, morning exercisers have one big advantage over late-day exercisers: There's a good chance they'll make exercise a daily habit. In fact, studies have shown that people who exercise in the morning are more likely to stick with their exercise programs.
After all, morning exercisers don't have to contend with scheduling problems that often occur later in the day. They've allotted time to exercise, and for most people, there aren't many other distractions to prevent them from exercising in the morning.
This advantage is important for someone starting an exercise program. If you're new to exercise, consider committing to mornings to increase your adherence to your new routine.
There is one exception to choosing a time that suits you best. If you're training for an athletic event like a marathon or a century, exercise at the time the event will take place. For example, if a cycling century starts at 8 a.m., get used to cycling at that time, especially if you're used to working out later in the day. This will help your body adjust to the demands of the event.
Whatever time you choose, follow these suggestions to make your workouts more effective and fun.
Morning exercise
Lay your clothing out the night before. When your alarm rings, you'll be able to leap into action without having to gather shoes and clothes.
Set two different alarms. If the snooze button tempts you, set two different alarms, one by your bed and the other across the room.
Buddy up. Exercise is always more fun with a partner so why not add this motivation to your morning workouts? If you're ever tempted to miss your workout, your buddy will keep you going.
Late afternoon to evening exercise
Set your exercise time and stick with it. Don't let late-day distractions tempt you to neglect your exercise program. Try planning your exercise schedule on Sunday night before your week begins. If you have to make small adjustments, that's okay, but try not to stray too far away from your goals.
Be careful of outdoor elements. If you're exercising outdoors, pay attention to the soaring temperatures and high humidity of summer. Your body will drag in the hot weather. You'll also need to make certain you're well hydrated in hot weather; drink more water than usual if you've been sipping on coffee or caffeinated soft drinks all day. Finally, watch for traffic, especially if you're exercising around rush hour.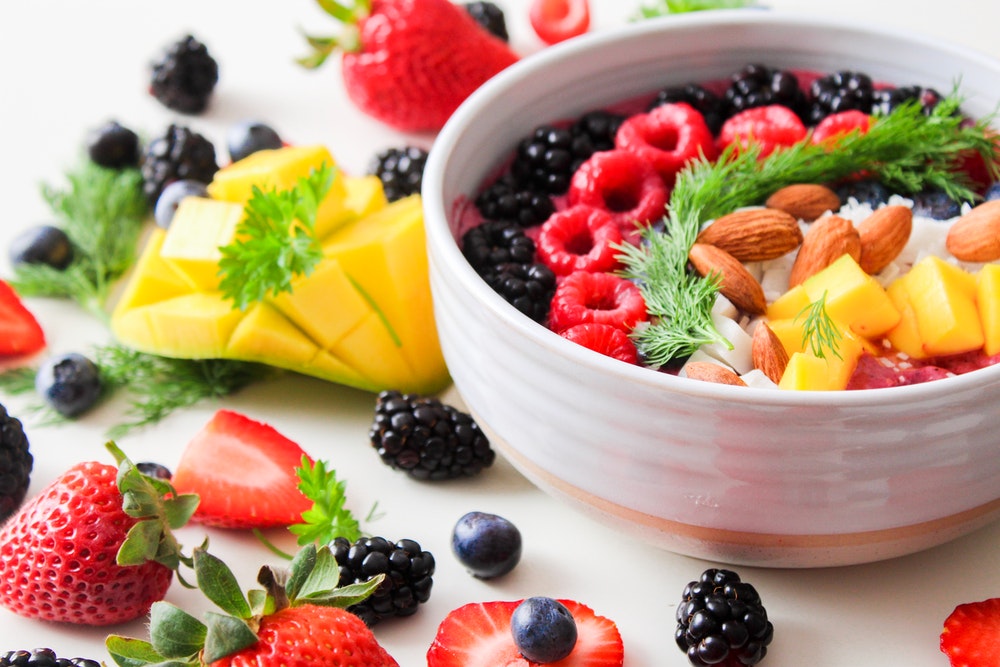 How to Motivate Yourself to Lose Weight
If you really want to lose weight, a key first step is knowing how to motivate yourself to lose weight.
This means keeping the desire to lose weight burning which will maintain your weight loss momentum. If motivation is not maintained, your weight loss goals can't be achieved.
Ask yourself why you want and need to lose weight. You must be completely committed to doing so, because only you can actually accomplish this goal of eating better and less. No one else can do it for you.
Visualizing the end result will be to your advantage. Be aware that your reasons for losing weight may differ from those of others, and what worked for them may not work for you.
Consider the following 10 tips and determine which of these points can motivate you to keep up with your weight loss program and lead you to achieving your goal.
You're in charge of losing weight
You're the only one who can decide whether you want and need to lose weight. No one else can decide for you whether or not you can stick to a weight loss program and whether you can motivate yourself to do it.
Have a clear vision of what you will see, hear, and feel like after reaching your goal weight.
Record your measurements and weight; take photos of yourself before you start your weight loss program. And then keep track of your progress as you move towards your goal.
If you think you need a professional weight loss counsellor for guidance inspiration, then by all means get one to help you.
What about the refrigerator and your cupboards? It's best to keep them stocked with only the healthy foods that are going to help you along the way.
You should also have a list of the reasons for needing to launch yourself into a weight loss program. And finally, don't forget a reward or rewards as you achieve kilometre stones.
One thing you can definitely look forward to is that you are allowed to have a cheat day once-in-a-while. Many weight loss gurus suggest scheduling a cheat day once/week or two. You can eat your favourite foods on your cheat day. Having a cheat day from time-to-time can help you to stay motivated to lose weight.
Be mindful about eating
You should be clear about what you should be eating and how often. Remember, your present eating habits are what made you what you are now. If you're going to lose weight, you have to change the way you eat.
The easiest method I know of to help you lose fat while keeping your lean muscle is the Eat Stop Eat program by Brad Pilon. This weight loss program, which you can purchase online, is not only effective, however it's extremely easy and flexible to follow.
I know, because I'm presently following it myself to lose 20 pounds. It's by far the most effective program I've found and it fits any lifestyle. Check it out right now!
Mix up the activities
Maximise the types of activities you're able to engage in. Different activities require different energy levels, and you know that your body weight directly affects your performance. Getting yourself into a weight range that can maximise your performance and output can be a great motivator.
Consider friendships
Consider your friends and how being very overweight or obese affects your relationships with them. Although we should never judge people based on their appearance, the truth is that if you are extremely overweight your friends may be embarrassed to be seen with you.
As well, the people who really care about you are also going to be concerned about your health. They may be hiding how they feel because they're afraid that discussing your weight will hurt your feelings. However you can also use your friends as motivation to help you lose weight.
Enjoy time with children
Really enjoying your children is another factor. I recall seeing an interview with a woman who lost a significant amount of weight. One of the things that motivated her to do so was because she couldn't keep up with her 3 year-old son who was running in the mall.
She was terrified that if he got lost in the crowd, she wouldn't be able to find him because she was too heavy to run after him. So her concern for her little boy motivated her to lose weight.
Additionally, be aware that obesity causes a lot of serious health problems. Your children may be small now, however if you are not healthy enough to see them through college you may end up missing the prime of their life.
Additionally, there is a real danger of dragging them into your dilemma if they need to spend most of their income to help take care of you due to health problems caused by your weight.
And if you're single you need to think even more seriously about your health because if you end up suffering health problems related to being overweight who's going to care for you?
Consider your budget
Controlling your budget is another benefit of losing weight. Overeating costs a lot of money. On the other hand, following a sensible eating plan, such as Eat Stop Eat, can cut your grocery bills by as much as 20%. And who wouldn't want to have more money to save or spend on other things?
Love your spouse
Yes, your marriage mate has made a commitment to your for better or for worse. However this doesn't mean you should simply let yourself go. If you really love yourself and your spouse you'll be motivated to lose weight and keep it off.
Imagine how fantastic you'll feel when people see "that beautiful couple" walking down the street. There's no doubt that doing so for someone you love is a great way to motivate yourself to lose weight. This should really motivate you to try something right now.
Make it easy
Make losing weight as easy as possible. An effective weight-loss program doesn't have to be a chore and a grind.
Coworker relationships
Improved relationships with your co-workers. Yes, you are unique, as all individuals are. Yet, you must accept the fact that looking twice the size of one of your office mates may affect their acceptance and friendliness towards you.
"To ensure good health: eat lightly, breathe deeply, live moderately, cultivate cheerfulness, and maintain an interest in life."– William Londen
Summary: better fitness and body weight
So there you have it – we've covered just about all there is to giving you better fitness and body weight, including that last section including nine points to give you the motivation, determination, and commitment to lose that weight.
The main sections of the article, again, are as follows.
You can click one of the section titles to jump back to that part.
Losing weight can be easy as long as you can keep your motivation burning. Remember that how you look very much reflects your view of yourself. The key factor in your health and well-being is you.